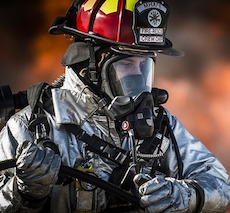 Helping Others
Altruism is one of the most intriguing virtues. I have always found it to be "upon high," very worthy, truly excellent. It has been called "selfishness in reverse," and is basically when a person is helpful to another when "no benefits are expected or offered in return."  Altruism researcher Kristen Renwick Monroe defines it as "behavior intended to benefit another, even when this risks possible sacrifice to the welfare of the [person doing the altruistic act]." According to philosopher Michael Boylan, "Altruism can be taken to mean that the ultimate motivation for action is to do one's moral duty to another (for its own sake) or to go beyond one's moral duty to another (heroism)." It reminds one of generosity, mercy, compassion, service, other-centeredness, concern, care, and love. It sometimes involves self-sacrifice (for example, if you give money to someone, you don't have that money any longer, or if you run into a burning building to help someone, you may be injured). It's human beings helping human beings, and choosing to allocate valuable resources in such a way that one does not expect to keep a lion's share of it. Is it real? How does it mesh with capitalism and the "rugged individualism" that the wealthy and powerful have fomented in this country since the very beginning? Is love really the answer?
I would answer yes in general, but I might be biased. Emotional. Foolish. Indeed, with the "cult of the individual," as exemplified by the Horatio Alger myth, Ayn Rand's encouragement of selfishness, and the Reagan years, whether altruism is real and an unequivocal good has been disputed, tested, and subverted. Its very existence is questioned by those who don't see it as legitimate (some psychologists) or as functional and aspirational (the austere individualists), and by a professor named Barbara Oakley. She wrote the most curious thing in the online mag Big Think, in the context of helping others to "see the light," as it were: "Ultimately discussion isn't enough to sway people's beliefs — for any slim shot at that, you have to give people new experiences, not just facts. But should you always be trying to change others, anyway? Your own good intentions can also lead you astray," says Oakley, whose research involves "pathologies of altruism." "Could altruism be a behavioral disorder?", the article asks. Let me see if I can elucidate the complex concept a bit.
Look to any religion, and many philosophies of the good life, and you will find the helping of others – and its encouragement. Compassion, empathy, and care for the other are touted as virtues (even holy). People really do wade into raging torrents to rescue dogs, hide Jews from Nazis at the door, and jump in front of cars to push others out of the way. Sometimes, they do these things for people they do not even know. The news calls them "heroes" and "heroines," and we tend to feel a sense of respect – even awe – when we learn of such random acts of kindness. Though all of humankind cannot expect to have unlimited concern for others and live a life of unending personal sacrifice (e.g., the legend of Mother Teresa), we can each find moments when our help is needed. To the degree that the situation facilitates it, we tend to want to help, and do so. This is altruistic behavior.
I believe it is real, and a lofty virtue indeed. "Primates, elephants, dogs, rats, and even mice display empathy, indicating that the building blocks of altruism predate humanity (de Waal, 2014)." Human infants display it very early on, as well. It's just a fact that helpfulness exists and that it is a virtue. One can feel that way without necessarily believing in a higher power – though obviously, religions seek to encourage this prosocial behavior and discourage self-centeredness. The message of Jesus that has come down through the centuries is a) that God is so-and-so and he thinks so-and-so about man and we should do so-and-so because it is his way (not particularly rational in my opinion). But also, b) the "help your neighbor, do unto others, love each other, charity and compassion and mercy" stuff – this is the more authentic and useful of the philosophy he is said to have represented by his actions.
I referred to "the situation;" what do I mean by that kind awesome influence on behavior? Well, as can be seen from social psychology research, there are certain aspects of situations that will encourage or deter persons from acting when they see someone in need. Made famous by the case of Kitty Genovese, it is a social fact that people help more in some contexts, and often not at all in others. Though there were some untruths to her grisly murder, the point as far as social psychology is concerned is: When do people help others; under what conditions?
It has been determined through research that when we feel we are truly able to help, and that someone authentically needs our assistance, and that no trick is being played on us, we reliably do intervene. Interestingly, it has been found that we are less likely to help, say, a person who appears unconscious on a sidewalk, if we witness other passersby perceiving the situation as "not a true emergency." However, we take cues from others (based on our evolutionary heritage), so if people pass the man rather than help, we think "There must be nothing wrong with that man, or these people would be noticing, stopping, and rendering aid. This is called the bystander effect, one of many neat effects social psychologists have clued us into through careful research. Thus, I should keep walking so I don't look like a fool trying to help a drunk." It's curious, but makes a certain sense. Famous altruism researchers Darley and Latane suggest if you are in need, you point at someone and exclaim "You, in the blue jacket; yes you; I need help; call 911." The compliance rate in situations such as that near 100%.
There are indeed theories as to why people help others, even at some "cost" to themselves. I will begin to cite the social psychology textbook Social Psychology, 12th Edition, by David G. Meyers and Jean M. Twenge liberally from now on. The first concept meant to theoretically explain altruism: social exchange theory: "Several theories of helping agree that, in the long run, helping behavior benefits the giver as well as the receiver. One explanation assumes that human interactions are guided by 'social economics.' We exchange not only material goods and money, but also social goods – love, services, information, status (Foa & Foa, 1975)." Rewards may be internal or external. "In experiments, and in everyday life, public generosity boosts one's status, while selfish behavior can lead to punishment…. Helping's boost to self-worth explains this do-good/feel good effect." There is nothing wrong with feeling good by doing positive acts; that is pretty much the basis of helping behavior – it has to be consistent with a reward to our brains or we wouldn't do it. They continue: "Jane Piliavin (2003) and Susan Anderson (1998) reviewed studies that showed that youth who engaged in community service projects, 'service learning,' or tutoring children develop social skills and positive social values. Such youth are at markedly less risk for delinquency, pregnancy, and school dropout and are more likely to become engaged citizens. Volunteering likewise benefits morale and health…. Bereaved spouses [for example] recover from their depressed feelings faster when they are engaged in helping others (Brown et al., 2008). Those who do good tend to do well."
The authors go on to show that research confirms that "giving increases happiness: A survey of more than 200,000 people in 136 countries found that people report feeling happier after spending money on others rather than themselves…and givers are less prone to depression than non-givers (Smith & Davidson, 2014)." Some question whether this internal or external reward aspect cheapens the virtue, and makes it "about me." Called egoism (the idea that self-interest motivates all behavior), it doesn't seem to subvert the concept of altruism (as Oakley seems to think when she refers to "pathologies of altruism").
"Near someone in distress, we may feel distress," Meyers and Twenge indicate. We aim to reduce that, sometimes by helping behavior. "Altruism researcher Dennis Krebs (1975) reports that Harvard University men whose physiological responses and self-reports revealed the most arousal in response to another's distress also gave the most help to the person." I don't think there is anything wrong with this, though. Whatever evolutionary-psychological/physiological/psychological mechanisms account for helping behavior is one thing (etiology); the question is, Is altruism real? Where the rubber meets the road, so to speak, do people stop to render aid when people get into a car accident, or do they behave egoistically/selfishly? I think the answer is that we tend to want to help. "Distress is not the only negative emotion we act to reduce. Throughout history, guilt has been a painful emotion that people avoid and seek to relieve." They continue: "The results are remarkably consistent: People will do whatever can be done to expunge guilt, relieve their bad feelings, and restore their self-image." Though obviously religion can utilize guilt for questionable purposes, guilt can be positively viewed as "wanting to set things right, to make amends, to do the right thing." That is good, and not all animals can feel or express that. Trying to set things right is a high-level phenomenon that we should prize and laud.
What about persons who are sad, introspective, or in sensitive moods?  "If they are not self-preoccupied by depression or grief, sad people are sensitive, helpful people." So, do happy people just ignore others and go about their merry way, trying to "look out for Number One?" No. "Quite the contrary," the authors indicate. "There are few more consistent findings in psychology: Happy people are helpful people." They note that "helping softens a bad mood and sustains a good mood." We know this, right? Don't we feel better after someone asks us for directions? How about when we give a big tip to a server, or help a child who is lost? Somehow, amazingly, we approach humanity's highest aspirations when we dig down, and reach out.
Social Norms: The last couple paragraphs indicated that we help others because it is perceived to be in our best interest. Here is a subtler motivation: something tells us we should help. So, if you return a wallet for a reward, it's basically egoism: what's in it for me? It's more like what is called social economics: a calculus about doing right vs. being selfish depending on what your perceive you'll get if you do.
If you return it pretty much unconsciously because you just kinda feel that is the right thing to do, it's based on social norms of doing the right thing, being honest, and so on. Some of this is ingrained through religion, the family, and so on. An example of a social norm is reciprocity: "To those who help us, we should return help, not harm (Gouldner, 1960). This is a pretty reliable research finding; we invest in others and in return, it is expected we will get a back-scratch. For example, it is very predictable that if someone does something nice for you, you will be more inclined to "do unto them," as Christians say. This is found in one and two-year-old children, in fact. This norm is a tad bit "tit for tat," or small-minded. One can see how it functioned throughout our evolutionary past, though. As you know, things that got us here tend to stick around (example: aggression in competition for resources).
A warmer, fuzzier idea is that of social responsibility. According to Meyers & Twenge, this "decrees that people should help those who need help, without regard to future exchanges… In India, a relatively collectivist culture, people support the social responsibility norm more strongly than in the individualist West (Baron & Miller, 2000)." Ever wonder why people donate blood, bone marrow, or money? This is a good theory to explain it. It is also clearly picked up on by religion and by many good secular individuals. Though religious doctrines, which aren't really very old, didn't invest social responsibility, their ideas and prescriptions dovetail with it; the Golden Rule is the most famous of the dicta that encourage people to help their fellow human beings. Clearly, empathy is involved here, and it is definitely true that the way one was raised sets one on a path either toward feeling kinship and a desire to do good, or the opposite. The best examples of those who have internalized this virtue are saints and heroes; they sacrifice and work hard to the benefit of the other. The opposite would be a society's sociopaths and antisocial individuals – they actually use others and harm them in an effort to meet some individual need.
How we attribute what we see in a person in need of some kind of help is extremely predictive. Have you ever had a discussion with someone, politically, and "the other" (a third person) is either a person in need, who deserves help because they didn't bring this on themselves and the help is justifiable and warranted? That is one kind of attribution for, say, homelessness, or drug addiction. This is where your political liberals and truly religious folks tend to be. On the other hand, there are plenty of explanations for such a state that involves an attribution of responsibility that the person has shirked; conservatives often say "Why should I have to spend my hard-earned money to help those without health insurance?" or "Those welfare queens need to get to work instead of sitting around being lazy." As Meyers & Twenge put it: "If we attribute a need to an uncontrollable predicament, we help. If we attribute the need to a person's choices, fairness does not require us to help; we say it's the person's own fault (Weiner, 1980). …The key, say Udo Rudolph and colleagues (2004), from their review of more than three dozen studies, is whether your attributions evoke sympathy, which in turn motivates helping."
Evolutionary Psychology – There is another type of explanation for giving help, and it is based on assisting others with whom we perceive (unconsciously, for the most part) have some relationship to us. As you probably know, evolutionary theory basically says that those things organisms do and the traits they automatically possess either help with reproduction and flourishing or do not. Those which do tend to make bearing young more likely, and thus, are more likely to survive from generation to generation. Examples include a female's body type – wider hips and more fat is better for child-rearing, and when it comes to males, physical strength, and a confident demeanor help. The opposite do the opposite. In this way, our genes are "selfish," according to famous biologist Richard Dawkins; they just want to be successful in regard to reproduction.
Meyers & Twenge describe it as "Genes that predispose individuals to self-sacrifice in the interests of strangers' welfare would not survive in the evolutionary competition. However, evolutionary success comes from cooperation. And humans are the animal kingdom's super-cooperators because we exhibit multiple mechanisms for overcoming selfishness (Nowak & Highfield, 2011)…. The four types that they go into in the textbook are: (1) kin selection (if you carry my genes [if you are related to me] I will favor you; (2) direct reciprocity (we scratch each others' backs); (3) indirect reciprocity (I'll scratch your back [because we're a group], you scratch someone else's [in this group], and someone [in this group] will scratch mine; (4) group selection (back-scratching, [reciprocating] groups survive [better than the competition]. It's a bit of a complex field, but this is the long and short of it. I think it basically holds water.
All the theories discussed in the text "appeal to logic. Yet each is vulnerable to charges of being speculative and after-the-fact." As you know, it's hard to test evolutionary theory scientifically because good theories make predictions, and evolutionary theory is based on hindsight. As well, scientific findings don't conclusively point to empathy-based reasons for helping others, because, according to psychologists Robert Cialdini, Mark Schaller and Jim Fultz (1991) "no experiment rules out all possible egoistic explanations for helpfulness." So what conclusions can be drawn?
"Helpfulness so reliably makes helpers feel better that researcher Daniel Batson devoted much of his career to discerning whether helpfulness also contains a streak of genuine altruism," Meyers & Twenge report. "People do most of what they do, including much of what they do for others, for their own benefit, acknowledges Batson (2011). But egoism is not the whole story of helping, he believes: there is also a genuine altruism rooted in empathy, in feelings of sympathy and compassion for another's welfare. We are supremely social creatures." Yes, I agree. Haven't you ever cried when you see suffering? Doesn't it feel great to alleviate it? Does not a taking of the perspective of the other reduce feelings of competitiveness and hostility? I have often been surprised by empathy, both as a psychotherapist who had unique opportunities to learn about a client; to see their real side; to see their soft underbelly. A real kind of "I-Thou" relationship is something special. This is an aspirational value that is worth cultivating and encouraging.
In general, in regard to altruism and social responsibility, I would say that the values which a wise person seeks to cultivate within themselves can be summed up by the following calculus: if I see someone (or even animals) suffering, the question is: Does this person need help, and will they accept it, and is there anyone else to help or does it fall to me?  If it falls to me, and I can help without causing great strain on myself and my close circle of responsibility (my family), then it's a matter of my attribution about whether or not I feel they deserve my assistance (or charity, for example). I should help when I possibly can. It will be good for me and helpful for society in general. Many, such as Buddhists and others, believe that "we are all one" and that what we do to other creatures we really are doing to ourselves. What kind of world do we want? And how to we bring it about? Can we "be the change we wish to see in the world," or will we miss opportunity after opportunity? Wise persons tend to pull toward sympathy and empathy, as they fairly readily "put themselves in another's shoes." They have lived long enough and seen enough to get that suffering is part of the human condition, and not only the mark of the fools and ingrates of the world. True enough though, wisdom involves not being duped by someone who is being selfish and manipulative more than they are in true need. Thus, with panhandlers, for example, the wise person will try to make an assessment of whether help is appropriate or not. Ever-willing to help fellow human beings, the wise will sometimes "give them a fish," and sometimes, "teach them to fish." Sometimes, however, it is fair and reasonable and just to say "I suggest you stop begging and go catch a fish." Perhaps the deepest level of concern is to say "Can we sit awhile and talk about why you aren't fishing, but begging?"
We should teach our children to think positively, aim for positive attributions about others, and be willing to be loving enough to expend a little energy instead of focusing on Number One. In the age of the iPad, this will be critical. If evolutionary psychologists are right that selfishness can be advantageous, but our higher faculties think and feel that helping is a value worth reinforcing, we should mold young minds to play with the loner, to be nice to the new kid, to avoid bullying, and to share. These are simple and prosocial virtues that sometimes, somehow seems to get stomped out of many of us as we grow into adulthood. Though we all know some kind old ladies or some sweet elderly men, we also know curmudgeons, assholes, and selfish pricks.
The bottom line is that wise persons realize that helpfulness makes them feel good and harmfulness makes them feel guilty and bad. Since there is no reason not to help either kin or strangers if it doesn't harm oneself and in fact makes one's life better, wisdom indicates we should be good, kind, moral, magnanimous, altruistic, helpful, giving, loving, and caring. If more and more persons acted in this manner, the "cumulative level of happiness" and progress would be remarkable. It will be helpful to society if we practice and grow this impulse to help. Meyers & Twenge write that empathy-based altruism "…improves attitudes toward stigmatized groups. Take others' perspective, allow yourself to feel what they feel, and you may become more supportive of others like them (the homeless, those with AIDS, or even convicted criminals." Indeed, I once heard the phrase "There, but for the grace of God, go I." It's a powerful proverb for taking the perspective of the other and inducing feelings of compassion – and often, altruistic behavior. It's difficult to judge someone as lazy or stupid when you are simultaneously asking yourself what it would be like to be them. If we can just keep negative attributions for social dysfunction at bay, our kinder and gentler selves will take the fore. Remember the old Indian saying: Don't judge someone until you've walked a mile in their moccasins.
Further, here is a parable worth remembering: An old Cherokee chief was teaching his grandson about life… "A fight is going on inside me," he said to the boy. "It is a terrible fight and it is between two wolves. One is evil – he is anger, envy, sorrow, regret, greed, arrogance, self-pity, guilt, resentment, inferiority, lies, false pride, superiority, self-doubt, and ego. The other is good – he is joy, peace, love, hope, serenity, humility, kindness, benevolence, empathy, generosity, truth, compassion, and faith. This same fight is going on inside you – and inside every other person, too." The grandson thought about it for a minute and then asked his grandfather, "Which wolf will win?" The old chief simply replied, "The one you feed."
Don't let anyone tell you that individualism is clearly a virtue and that helping others (personally or collectively) is a fool's errand. Selfishness competes against helpfulness for air-time; they are mutually exclusive. Either we help each other, or we do not. Either we put ourselves in the others' shoes, or we decide not to do so. It doesn't deeply matter whether we are distressed by suffering and want to make ourselves feel better, or if we have a deeper level of empathy that motivates compassionate, altruistic behavior; either is better than turning a blind eye to the suffering of others.
Here is a neat, 12-minute summary of social psychological principles when it comes to aggression versus altruism. If you've ever heard someone say that they think "human nature is to be selfish," you will want to view it. It's very watchable. The Robber's Cave Experiment is discussed, and is really telling.
Following are some quotations on altruism and quotes about service, helping, kindness, love, and compassion. They can help to provide some context, inspiration, and insight into good behavior and virtues we all need more of. Since there are well over a thousand, I just sampled some of A-M, and the inspired reader can find those author names beginning with N-Z by searching.
When I was young, I used to admire intelligent people; as I grow older, I admire kind people. ~ Abraham J. Heschel
Mistrust your zeal for doing good to others. ~ Abbe Huvelin
A religious man is a person who holds God and man in one thought at one time, at all times, who suffers harm done to others, whose greatest passion is compassion, whose greatest strength is love and defiance of despair. ~ Abram Joshua Heschel
We draw the circle of our family too small.  ~ Agnes G. Bojaxhiu (Mother Teresa)
The value of a man should be seen in what he gives and not what he is able to receive. ~ Albert Einstein
Because people choose to live in a social group (family, community, nation), and not be asocial hermits, they need to learn to care for themselves and for others, preserve – and help actualize – themselves as well as their society. They can choose – or not choose – to put themselves first in some respects, but preferably should put others – particularly some selected other – a close second. ~ Albert Ellis
The man who dies rich dies disgraced. ~ Andrew Carnegie
Universal compassion is the only guarantee of morality. ~ Arthur Schopenhauer
The best practical advice I can give to the present generation is to practice the virtue which the Christians call love. ~ Bertrand Russell
I believe most human beings want to help those in need, but not always the same people, in perpetuity, under any circumstances. We want to help people to become self-sufficient so that they can pass it on. ~ Bradley Doucet
Do not waste time bothering whether you "love" your neighbor; act as if you did. As soon as we do this we will find one of the great secrets; when you are behaving as if you loved someone, you will presently come to love him. ~ C. S. Lewis
Did universal charity prevail, Earth would be a heaven, and hell a fable. ~ Charles Caleb Colton
No one is useless in this world who lightens the burdens of another. ~ Charles Dickens
If you want to make a stand, help others make a stand, and if you want to reach your goal, help others reach their goal. Consider yourself and treat others accordingly: this is the method of humanity. ~ Confucius
The effects of kindness are not always seen immediately. Sometimes it takes years until your kindness will pay off and is returned to you. And sometimes you never see the fruits of your labors. But they are there, deep inside of the soul of the one you touched. ~ Dan Kelly
In the romantic tradition, there is a growing sense that our sentiments of benevolence are our noblest sentiments. ~ Daniel N. Robinson
People without social emotions like empathy are not "objective decision-makers." They are sociopaths who sometimes end up on death row. ~ David Brooks
For all their invocations of God, it seems that the Right's moral missionaries had only read every other page of the Bible – ignoring the incessant warnings in both testaments about the evils of becoming obsessed with riches and growing callous toward the less fortunate. ~ David Callahan
Do not tell me that charity consists of going often to church, in bowing before the images of saints, in lighting candles, in repeating prescribed prayers. God has no need of these things. Paul meant by charity to edify your neighbors, to count all men members of the same body, to think of them all as one in Christ…. ~ Desiderius Erasmus
Who gives to me, teaches me to give. ~ Dutch proverb
Magnanimity is often lived in quiet, simple ways off the radar screen of most of the world. The person who daily endeavors to be a better spouse, parent, friend, or child of God is truly seeking "greatness of soul." Indeed, the magnanimous person continuously strives to perfect the virtues in all areas of his life. He is not content with simply being good. He reaches out toward excellence. ~ Edward P. Sri
There is a destiny that makes us brothers/ None goes his way alone/ All that we send into the lives of others/ Comes back onto our own.  ~ Edwin Markham
Whatever happens to one people affects all people; I plead against indifference. ~ Elie Wiesel
Giving is the highest expression of potency. ~ Erich Fromm
Comfort the afflicted and afflict the comfortable. ~ Finley Peter Dunne
To do good without ulterior motive is a generous and almost divine thing in itself. ~ Francesco Guicciardini
O divine Master, grant that I may not so much seek to be consoled as to console; to be understood as to understand; to be loved as to love. For it is in giving that we receive; it is in pardoning that we are pardoned…. ~ Francis of Assisi
Real generosity is doing something nice for someone who will never find it out. ~ Frank A. Clarke
The Christian ideal has not been tried and found wanting; it has been found difficult and left untried. ~ G. K. Chesterton
They are only truly great who are truly good. ~ George Chapman
Forgive those born beneath an angry star,
Lest we forget how fragile we are.  ~ Gordon Sumner ("Sting")
The truth has never been of any real value to any human being—it is a symbol for mathematicians and philosophers to pursue. In human relations kindness and lies are worth a thousand truths. ~ Graham Greene
We are the souls, we are the people that must save the souls of this nation. But like the rest of the country, we're caught up in the rush to the well of materialism. ~ Harry Belafonte
Believe, when you are most unhappy, that there is something for you to do in the world. So long as you can sweeten another's pain, life is not in vain. ~ Helen Keller
No man is more cheated than the selfish man. ~ Henry Ward Beecher
A magnanimous, liberal-minded person should not regard what he or she possesses as his or her exclusive personal property, but should place it at the disposal of the ruler or of the people at large. In doing so, he or she takes the right attitude toward this possession, which as private property can never endure. ~ The I Ching
Caring is reciprocal. To the extent one truly "turns toward the other," one is altered. To the extent one brings the other to life, one also becomes more fully alive. ~ Irvin D. Yalom
A significant life – one that is more than just happy or meaningful – requires dedication to ends that we choose because they exceed the goal of personal well-being. We attain and feel our significance in the world when we create, and act for, ideals that may originate in self-interest, but ultimately benefit others. ~ Irving Singer
You can easily judge the character of a man by how he treats those who can do nothing for him. ~ James D. Miles
Always try to be a little kinder than necessary. ~ James M. Barrie
We're all in place to do something of great magnitude and courage. It does not have to be anything of wide scope, or even something that a lot of people know about. It's about touching the lives of people that cross our path. ~ James Redfield
Progressives are about "we." We want to progress the national agenda so that no one is left behind. ~ Jan Phillips
For many reasons, I believe true altruism is rare or mythical. But do good, by all means! Even if the reasons are selfish to some degree, the world becomes a better place as acts of goodness proliferate. ~ Jason Merchey
Kindness is the golden chain by which society is bound together. ~ Johann Wolfgang von Goethe
Tycoons have traditionally discovered their inner saint only after exorcising their inner capitalist. ~ John Tierney
You give but little when you give of your possessions. It is when you give of yourself that you truly give. ~ Kahlil Gibran
Dr. Felton Earls, a Harvard professor of human behavior and development, says that the most significant factor affecting a neighborhood's crime rate is the willingness of neighbors to take action on another's behalf – and particularly for the benefit of neighborhood children. ~ Kimberly Ridley
Worldviews constitute extremely powerful influences on altruism, with the critical factor being the altruist's perception of self in relation to others… Altruists share a view of the world in which all people are one. This worldview appears to bond them to all humanity in an affective manner that encourages altruistic treatment. ~ Kristen Renwick Monroe
The wise person does not lay up their own treasures. The more they give to others, the more they have for their own. ~ Lao Tzu
Charity makes sense from a Christian viewpoint, centered on selfless love. But, also from a utilitarian viewpoint, which gives the greatest good of the greatest number as the purpose of human conduct. Prosperous people have a vested interest in helping their wretched counterparts who constitute a potential or actual menace to society. ~ Laurent Grenier
The miracle is this – the more we share, the more we have. ~ Leonard Nimoy
Since when do you have to agree with people to defend them from injustice? ~ Lillian Hellman
Of course, you also have the option of loving those whom you do not personally know, by recognizing and respecting the idea of their humanity. But loving them takes much more courage than hating them. Because if you refuse to return harm for harm, as Socrates taught…, then your own tribe will likely turn on you. ~ Lou Marinoff
Generosity gives assistance rather than advice. ~ Luc de Clapiers de Vauvenargues
If I felt that I had to conquer all the ills of the world, I'd likely sit back and do nothing at all. But if my job is to feed one stranger, then the money I give to world relief will be dug down deeper from my pocket than it would if I felt I had to succeed in feeding the entire world. ~ Madeleine L'Engle
No longer talk at all about the kind of man that a good man ought to be, but be such. ~ Marcus Aurelius
For me, heroes are the people who have made money and then used it as a platform for service. ~ Mark S. Albion
Loyalty to petrified opinion never yet broke a chain or freed a human soul. ~ Mark Twain
We are at a crossroads; I am at a crossroads; you are at a crossroads. We are in the midst of an age-old story, that of the forces of light versus the forces of darkness. Will we choose the path of fear, anger, and revenge, or will we choose the path of nonviolence and hope? ~ Michael Toms
Whenever I see an erring man, I say to myself I have also erred; when I see a lustful man I say to myself, so was I once; and in this way I feel kinship with everyone in the world and feel that I cannot be happy without the humblest of us being happy. ~ Mohandas K. Gandhi
Look up quotations on altruism or any other virtue or value here, on the Wisdom Archive. Free!