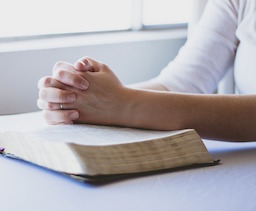 At first, this might sound like a foolish title, because in one sense of the phrase, everything does happen for a reason. The universe operates according to the laws of physics which posits that everything is determined and so on (well, quantum physics kinda is the fly in that ointment). I get determinism and physics' position. However, in a different vein, the more commonly-used vernacular you hear is, "Everything happens for a reason." But is that true? I would say the evidence does not point in that direction, though, as some are quick to point out, "God works in mysterious ways" and almost anything is possible. This post explores metaphysics and truth and other heady subjects.
Those who like the idea that "everything happens for a reason" have a fair perspective, and they are human beings just like me. They have had many unique experiences, and the truth seems to them just like it seems to me, namely, true. So I don't want to tread too heavily on someone's worldview. But, different views in the world of "where philosophy meets religion meets psychology" have more or less credibility. No one believes that the sun revolves around the Earth because it isn't credible. Similarly, there is a lot of "woo" and incredible points of view out there (which, incidentally, sell books and workshops more often than I think is okay!).
Are your opinions yours? I am talking about the idea that the majority might be wrong. To be virtuous involves not doing what everybody else does simply because they do it, since they might all be mistaken. ~ Colin McGinn
So the best ideas deserve the most credibility. We need reasons to believe something. Some ideas are better than others.
Take this long wonderous quote by Freud disciple, Carl Jung. It has a certain beauty to it, but credible? I'm not sure; I'm ambivalent. It's complicated. But it is definitely about metaphysics:
"It is a fact that, in addition to memories from a long-distant conscious past, completely new thoughts and creative ideas can also present themselves from the unconscious—thoughts and ideas that have never been conscious before. They grow up from the dark depths of the mind like a lotus and form a most important part of the subliminal psyche. We find this in everyday life, where dilemmas are sometimes solved by the most surprising new propositions; many artists, philosophers, and even scientists owe some of their best ideas to inspirations that appear suddenly from the unconscious. The ability to reach a rich vein of such material and to translate it effectively into philosophy, literature, music, or scientific discovery is one of the hallmarks of what is commonly called genius."
The same can be said for E.S.P. There has been a lot of "psy" research done on all manner of esoteric, parapsychological, and paranormal phenomena, and mostly they just make good movies. However, extrasensory perception (E.S.P.) does get some credibility. According to a lecture on belief I listened to, a very legitimate social scientist from Duke University indicated that there have been some E.S.P. study results that boggle the mind. Like a person guessing 19 out of 20 symbols on the back of a card that they cannot see. You know, this scene from Ghostbusters where Professor Venkman was finding that the female subject had true E.S.P. ability and the guy was a dud :p
So, in the branch of philosophy known as metaphysics, it's foggy, but you can still see which ideas are better than others. Let's take a look at the oft-heard and interesting statement, "everything happens for a reason".
It is compelling. I soo wish it were true. It would be wonderful to be in a world where there is a loving, all-seeing, all-knowing, all-powerful, ever-present, father-like figure who would protect us and help us and hear our pleas and look out for us. I soo long for the belief that everything happens for a reason. It's essentially a fantasy, though, according to the secular-humanistic tradition. Which is a rational-scientific point of view. Unvarnished quote about truth: "For many people, religion is a necessary crutch, and they're willing to look the other way when it comes to the small details they might not agree with. Reality straight is more than they can take"(Martha Fay).
I do wish I could sit around the table with my God-fearing family, here in South Carolina, and know that Jesus, or, "Little Baby Jesus", as it were, was looking after us, as in this scene from Talladega Nights:
Since we were gathering nuts and berries and drawing on cave walls, religion has provided human beings with solace. It can be extremely frightening to live among saber-toothed cats and hear thunder and see your 15-year-old husband die. Gods provide a way to explain it that brings the utter mysteriousness of the universe down to Earth. Appease the gods; pray to the gods; supplicate; fawn; offer tokens and sacrifices. As you may know, Yahweh, the god of the ancient Israelites, was a very masculine figure. A war god or thunder god or some such thing. He made the tribes of Hebrews feel special; chosen; powerful. The idea of Jesus as his son is an extension; a kinder, gentler addition, but one who exemplified such strictness that, according to Nietzsche, "The last Christian died on the cross."
It's a good thing to know about the limits of your knowledge — it's one of the most important kinds of knowledge. You should know what you don't know. There's nothing worse than a person who thinks they know what they don't know. ~ Colin McGinn
So, the idea that God sees, knows, and controls all is something humans invented as a way to make themselves feel better (and/or because prophets and pastors and theologists have to make a living, too, y'know). It takes the edge off, and makes the cold, dark, godless universe seem brighter and more hopeful. Who wans to face a long cancer battle knowing that in the end they're going to end up being food for worms? Nay, a loving god waiting for you up in the clouds is much more reassuring!
These are just opinions. Many smart folks can muster an argument for the existence of God. None probably better than William Lane Craig. But philosophers tend not to buy it, and psychologists tend not to be much impressed, either.
If everything happens for a reason, what about things that are just absolutely inscrutable? Kids dying in swimming pools, pedophiles, Nazi Germany, flesh-eating bacteria? I think it's valid to say we are very successful animals – chimpanzees with pants, if you will – who by the grace of luck have developed a prefrontal cortex. It has been largely responsible (along with long gestation periods, social orientations, opposable thumbs, meat-eating, etc) for where we find ourselves today. That is, both an amazing creature apparently along in the universe, and a real bunch of fuck-ups.
The Dunning-Kruger Effect is a phenomenon that many skeptics might be aware of, namely it is an inverse correlation of competence and overconfidence. The people who are the least competent in a given domain tend to overestimate their competence the most. ~ Barbara Drescher
If everything happens for a reason, more likely than not, the reason is luck, chance, evolution, happenstance, coincidence, etc. Why do kids get run over by cars? Dumb luck. Why did so-and-so win the lottery? Dumb luck. How did the Earth come to be exactly this distance from the star we circumnavigate? Physical laws very likely bereft of any guiding hand.
If religion believes otherwise, it is up to religion to show that what they believe is true. The burden of proof is on the faithful to show that God exists and that He actually cares about us. Anything other than proof makes the idea of intelligent design or other things related to everything happens for a reason. Not all ideas are equal; the ones with more evidence are given greater weight. This is a scientific and rational axiom.
---
"There is no question that religion provides a solace and support, a bulwark in a time of emotional need, and can serve an extremely useful social role. But it by no means follows that religion should be immune from testing, from critical scrutiny, from skepticism…." ~ Carl Sagan
---
There are some points of view that differ from my skeptical, secular, philosophical, psychological point of view. Here are a couple examples:
Is the spirit capable of achieving what we in our distress must expect of it? Let us not underestimate its power, the evidence of which can be seen throughout the history of mankind. ~ Albert Schweitzer
My faith has been the driving thing of my life. I think it is important that people who are perceived as liberals not be afraid of talking about moral and community values. ~ Marian Wright Edelman
The world speaks truth. We take its meaning wrong and call it a liar. ~ Rabindranath Tagore
Faith moves mountains, but you have to keep pushing while you are praying. ~ Mason Cooley
Some things have to be believed to be seen. ~ Ralph Hodgson
It seems easier to have faith in answers provided by a religion. I too have become more involved in religion – maybe also in reaction to the increased complexity in deciding what's right, what's not right; what to do, and what not to do. ~ Mark S. Albion
Socrates is a gadfly in the sense of unseating the confident rider who believes he is on the flight path to truth. Socrates was well trained in the art of rhetoric and the great Sophist teachings of his time, but he goes beyond Sophism. His objective was not just to expose the ignorance of an interlocutor but to find the truth and, ultimately, defeat skepticism itself. ~ Daniel N. Robinson
But there are plenty of quotations about rationality and science that carry greater weight with philosophers and skeptics like me, for example:
Faith: Belief without evidence in what is told by one who speaks without knowledge, of things without parallel. ~ Ambrose Bierce
The trouble with most of us is that we know too much that ain't so. ~ Mark Twain
A faith that cannot survive collision with the truth is not worth many regrets. ~ Arthur C. Clarke
Religion as it existed up to and in the nineteenth century is dead. Nineteenth-century rationalism killed it… ~ Jacob Bronowski
The words of the powerful may prevail in other spheres of human experience, but in science, the only thing that counts is the evidence, the logic of the argument itself. ~ Ann Druyan
I have come to think that one of the main causes of trouble in the world is dogmatic and fanatical belief in some doctrine for which there is no adequate evidence. ~ Bertrand Russell
If the concept of God has any validity or use, it can only be to make us larger, freer, and more loving. If God cannot do this, it is time we got rid of him. ~ James Baldwin
The trouble with most folks isn't so much their ignorance, as knowing so many things that ain't so. ~ Josh Billings
The hopes for peace and justice in this world
Have stretched like the womb of a mother past due.
The symbols of Rome and Christ on a banner unfurled,
Warped into the demonic symbol the vile Nazis flew. ~ Yours truly
Since the supernatural must remain forever outside the context of man's knowledge, a 'supernatural explanation' is a contradiction of terms. One cannot explain the unknown with reference to the unknowable. ~ George H. Smith
---
Here is a wise thought by a man I know and like, the psychiatrist Michael E. Kerr: "Many human beings, probably a majority, will always profoundly embrace a faith in God, the supernatural, a transcendent realm no matter how much science ultimately explains about the workings of the natural world. Mankind will likely always embrace unprovable truths about himself and the world around him. I do not suggest this is a bad thing, provided the distinctions between faith and fact are respected."
I think Kerr is pointing out that philosophy is different from all other methods of apprehending and understanding this complicated existence we experience. We can feel whatever we believe is right and true, but philosophy has taught since Socrates that beliefs must be justified. Indeed, a fact can be defined as properly justified, true belief.

Be comfortable with uncertainty. There are some things we simply cannot know or that we currently do not know. There may be times when, after reviewing all the logic and evidence, our only conclusion is that we currently don't know. ~ Steven Novella
So, in sum, I suppose everything happens for a reason, yes, but until proof is offered, that reason should be considered chance, randomness, luck, and physical laws.
Yes, you can be spiritual and even somewhat religious and also be rational and scientific. Think of the Unitarian-Universalists. Or Einstein wasn't as Jewish as he was deistic or a quasi-believer in a god. He felt the universe has a kind of magic to it, and that severe atheism wasn't really justifiable. Or I may be wrong. This is how his biographer Max Jammer put it:
"Einstein used the term 'cosmic religious feeling' to describe the emotional state that one experiences when one recognizes the 'futility of human desires and the sublimity and marvelous order which reveals itself both in nature and in the world of thought.'"
I end with three of the most interesting quotes about reason from three of the most interesting philosophers, Bertrand Russell, America's favorite satirist, Mark Twain, and a noted secular-humanist, George H. Smith (respectively). Their ideas are relevant to the idea that everything happens for a reason, I think:
It has been said that man is a rational animal. All my life I have been searching for evidence which could support this.
I admire the serene assurance of those who have religious faith. It is wonderful to observe the calm confidence of a Christian with four aces.
An agnostic is a person who believes that something is inherently unknowable by the human mind. When applied to the sphere of theistic belief, an agnostic is one who maintains that some aspect of the supernatural is forever closed to human knowledge.
---
Here is a blog entitled "Religion, Faith, and Spirituality Examined"
---
everything happens for a reason