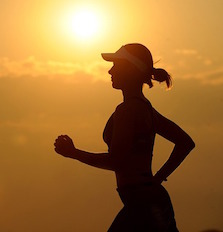 The Will to Go On
Have you ever been stuck in a rut? How about feeling like you were on the ropes, as it were? Down, but not yet out? We all have experienced that feeling. It's just part of being human. Ideally, we pull ourselves up by our bootstraps, keep our chin up, keep a stiff upper lip and other illustrative idioms! It can be a bit off-putting to look up motivation, personal growth, and inspiring quotations on the web because it's a crowded space where gurus, self-help experts, and personal coaches vie for your attention. One way to shut out all the noise when it comes to self-growth, perseverance, and finding the will to keep moving are by quietly researching and reflecting on inspirational quotes. Life-long learning, if you will. Here are some of my favorite inspiring quotations on dealing with failures, setbacks, and problems in life:
Here is an interesting bit of wisdom from the "Roman senator, consul, magister officiorum, and philosopher of the early 6th century. He entered public service under Ostrogothic King Theodoric the Great, who later imprisoned and executed him in 524 on charges of conspiracy to overthrow him. While jailed, Boethius composed his Consolation of Philosophy, a philosophical treatise on fortune, death, and other issues, which became one of the most popular and influential works of the Middle Ages" (Wikipedia):
"So dry your tears. Fortune has not yet turned her hatred against all your blessings. The storm has not yet broken upon you with too much violence. Your anchors are holding firm and they permit you both comfort in the present, and hope in the future." ~ Anicius Boethius
Here is a reassuring thought by that extremely educated and most humane of men, Nobel Prize winner, Albert Schweitzer: 
"One who gains strength by overcoming obstacles possesses the only strength which can overcome adversity."
Not to be outdone, 19th-century German philosopher Friedrich Nietzsche came up with one of the pithiest quotes ever. Here is the profound thought on overcoming: 
"That which does not kill me makes me stronger."
Here is a really unique guy making an insightful quote. He is Antwone Fisher, who wrote the book Finding Fish, and his life story was popularized in the dazzling movie, Antwone Fisher, starring Denzel Washington:
"I'm still growing up; we all are. I'm still finding Fish." ~ Antwone Fisher
In that same vein of willing oneself to be better, stronger, and harder, Ben Dupre wrote: 
"…true moral character and virtue are forged on the anvil of human suffering: it is only by overcoming adversity, helping the oppressed, opposing the tyrant, etc., that the real worth of the saint or the hero is able to shine forth."
Finding meaning is the next step after one slows one's heart rate and begins to feel like "I shall overcome" or "I can get through this:" 
"…find meaning not in possessions or positions, but in personal commitments to ideals bigger than our own needs. And the ideals that seem to consistently provide this kind of meaning are ideals of service – of acting for the common good and overcoming whatever risks and obstacles may lie in the way." ~ John Graham
Classic quote by one of America's greatest treasures, the inimitable Helen Keller: 
"Although the world is full of suffering, it is full also of the overcoming of it."
Here are a few other inspiring quotations:
"Growing up in South-Central Los Angeles has only added to my character, to my strength." ~ O'Shea Jackson ("Ice Cube")

"The great French Marshall Lyautey once asked his gardener to plant a tree. The gardener objected that the tree was slow-growing and would take one hundred years to reach maturity. The Marshall replied, "In that case, there is no time to lose; plant it this afternoon." ~ John F. Kennedy

"The art of living lays less in eliminating our troubles than in growing with them." ~ Bernard M. Baruch

"Acceptance of what has happened is the first step to overcoming the consequence of any misfortune." ~ William James

"By overcoming revulsion and fear, life will be seen as infinitely precious, every second of it worth living." ~ Thich Nhat Hanh

"It is a hard rule of life, and I believe a healthy one, that no great plan is ever carried out without meeting and overcoming endless obstacles that come up to try the skill of a person's hand, the quality of their courage, and the endurance of his faith." ~ Donald Douglas
You are invited to find motivational quotes from The Wisdom Archive, the best source for inspiring quotations, pick-me-up proverbs, energizing song lyrics, and useful poetry. Always free, always interesting.
Here is an article about how Abraham Lincoln faced dealing with setbacks.