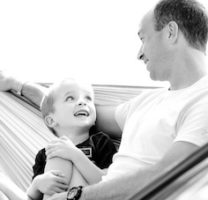 Success is a complicated word to define, is it not? Does it mean fame? Is it really about dominance in some field or endeavor? With whom is one competing: peers, the self, one's superiors, the community? Is the accumulation of money the operative idea? Generativity, such as raising good children or leaving the world better than one found it? I have had the pleasure of reading the older but still extraordinary book True Success, by the philosopher, former professor, person of faith, and founder of the Morris Institute for Human Values, Tom V. Morris. I will share some quotes about true success, as well as try to shape or clarify the concept (and compare my views to Dr. Morris') in this blog, and here is the first: "To the extent that we want to have goals that are right for us and that will help make the contribution we are put in this life to make, we can be said to have as a goal true success."
In The Huffington Post, Elliot Begoun has this sharp paragraph as part of his written piece on this very topic. After having listed all the usual, conventional/vacuous markers of success (the wealth, the power, the glitz, the toys, the respect), he writes:
Somehow, we have morphed what it means to succeed into one's ability to acquire status, influence and wealth. This warped belief system can diminish the impact people have in their homes, businesses and communities. Is not a dad, who with pride spends his days working hard on an assembly line and then returns home to the love and adoration of his family, successful? How about a caregiver who spends her days ensuring that some one else's final ones are comfortable, or the street busker who plays her music on the corner to a crowd that spontaneously has surrounded her? Success is not defined by acquisition. Rather, it is about living one's life with purpose.
I think this world needs another guy who sleeps on a mound of cash and works with pride for Goldman Sachs like we need another man like Donald Trump in this world. Well, I should have written in this country, since few if any industrialized powers have so many millions of citizens who are as acquisitive, violent, self-concerned, materialistic, ignorant, and overworked as we are (well, frankly, there are a lot of us in jail and just hanging around the couch, and they are certainly not overworked). Have you seen this short clip from American Psycho? Yah, we need fewer guys like that – ones who smart when they learn that their colleague in the brokerage house has a nicer business card than one does.
And yes, it's primarily men we're talking about. Every once in a while you find a Kristin Gillibrand, Hillary Clinton, Carly Fiorina, or Betsy DeVos, but usually the kind of vacuousness one sees in a Mitt Romney, Hugh Heffner, or Matt Lauer happens because of the testosterone, the unique challenges, and the social programming boys receive in America. I would also wager that nine times out of ten a boy turns into a Bill Cosby, Creflo Dollar, a kid who shoots up a school, or a Jeffrey Dahmer, you will find either physical brain damage or broken homes or emotional abuse – or all three. Though we have a lot of poverty in this country, poverty is only weakly linked to the kind of mental and characterological dysfunction that characterizes all these individuals.
In his compelling book on his conception of true success, Morris (whom I was introduced to via the book Philosophy for Dummies, and whom I have had a few edifying interactions over the years, such as when I interviewed him twice: (link) and (link), shares many views of his views of what true success is really about. He mentions early on:
One of the most common maladies of our time is a misunderstanding of success. In a recent book catalogue of new titles sent to my house by a national bookstore chain, I noticed on one page a book about how to help elementary school-age kids start and run profitable businesses. On the next page there was a book about stress in young children. I remember thinking that these two volumes should come as a boxed set. We are in such a hurry to get the edge for ourselves and to give our children all the advantages.
He goes on to note what a long history the analysis of true success has, and what we can learn from paying close attention to our forebearers:
As reported by Plato in his famous Apology, Socrates was convinced that most of us approach life backward. We give most of the attention to the least important things, and the least attention to the most important things. It was his firm belief that "wealth does not bring about excellence, but excellence brings about wealth and all other public and private blessings for men." It was the state of our souls that was important to Socrates. The inner life of each person; greatness of spirit; wisdom; inner excellence.
Morris finds that "In reading the world's great literature on human excellence and personal success from the ancient Greek thinkers to the current motivational best-sellers, in watching and talking with extremely successful people, and in analyzing my own experience using all the skills I have cultivated over the years as a philosopher, I have come to realize that the fundamental conditions of true success are simple to specify, easy to understand, and straightforward to master."
As well, he points out that by true success, he means "success that is deeply satisfying, that involves making the most of our potential, and that is sustainable over the long run; the sort of success that contributes to all forms of health and human flourishing." Bravo, Tom. "A person may for a time have a measure of worldly success without good character, but without this condition, no one can really be a success, in the fullest and deepest sense."
Dr. Morris came up with a nifty alliterative device to remember the fundamental conditions I referred to a paragraph up. They are:
A conception of what we want

A confidence to see us through

A concentration on what it takes

A consistency in what we do

A commitment of emotion

A character of high quality

A capacity to enjoy
Good stuff! Though I found over a hundred great quotes about values therein, I want to concentrate this essay on character. I believe, as does Morris, that character is indispensable when it comes to developing the kind of life, attitude, and plan that will likely result in what we both consider to be true success. 
Success is getting what you want; happiness is wanting what you get. Ingrid Bergman
Tom Morris points out on page 217: "We are much better off if we are pursuing goals that are really right for us, dreams that genuinely merit our time and efforts. True success is not just attaining goals – it is attaining goals that are worth attaining." How true, how true. If we have the right goals (in other words, we are focused on intrinsic goods such as mastery, happiness, competence, relationship, fulfillment, meaning, and progress – and perhaps flow), then it's a step-wise progression to get from where we are to where we want to be. Keep your eye on the target, and remember the old proverb, "A journey of a thousand miles begins with a single step." Start from where you are, move forward in a dedicated fashion, and make mid-course corrections as necessary.
It sounds simple, but obviously it is not. One tool that can really benefit us on our journey toward true success, be it at work, in the home, in the community, in church, while volunteering, or serving others, is character.
"When we refer to a person's basic moral character, we refer to an integrated set of his or her most fundamental characteristics or tendencies related to moral perception, moral judgment, attitude formation, emotion, and action," Morris believes. That's dense!
Good character is usually the result of nurture – training, example, correction, and habituation. Bad character is often the result of neglect. Good character is the main wellspring of ethics and sound decision-making. Bad character is the primary source of moral error. Good character is a prerequisite for proper and fulfilling goal-setting over the long run. Bad character is a guarantee of nothing but trouble and ultimately self-defeating action. ~ Tom Morris
He notes that "I am convinced that true success cannot be attained apart from a process of ethical character development, for a number of reasons." Here is my summary of these reasons (with unattributed quotations being those belonging to Dr. Morris):
MEANS and ENDS
"For true success, it matters what our goals are. And it matters how we go about attaining them. The means are as important as the ends. How we get there is as important as where we go. This seems to be a nearly forgotten truth in our highly competitive society." This is so true. Honor is a real thing; character matters. I was just watching a devastatingly dispiriting expose into Valeant Pharmaceuticals (compared to Enron in this article). Companies like that – along with that immoral turd, Martin Shkreli, and the sociopath Bernie Madoff – are just two of the latest corporate boondoggles to besmirch our society.
Does it matter? Yes. Ask shareholders who took a bath, or patients who take a drug (for which there is no generic alternative) for Wilson's Disease that has gone from three bucks a pill to – not even kidding – $290,000 a year. Insurance companies pass on such exorbitant price-gouging to policyholders and governments, which is much of the reason why drug prices have gone up 50% since 2008. Tuition has skyrocketed, too. It's the fraying of our social fabric; why? Yep, the low character and unsatisfactory emotional and ethical development of a lot of members of American society. Not the least of which are the vacuous little money-grubbers coming out of Harvard, Princeton and Yale and going to work for Goldman Sachs and hedge fund companies. Vince Lombardi regrets saying this, but he did in fact: "Winning isn't everything; it's the only thing." Wrong.
Disney's chief executive Michael Eisner was paid $575.6 million in 1998. $25,070 is Disney's average pay rate. ~ Anita Roddick
EXCELLENCE and ETHICS
"The ancient Greeks had a very interesting word: arete. It can be translated into English in two different ways. It can mean excellence, or it can be rendered as virtue. Confusing! These days most people seem to think that excellence is one thing, and virtue is something totally different." I'm afraid so. Virtue, as you know, means high character: being morally upstanding. Excellence is the quality of excelling. One can excel at bicycling, or shorting stocks, or botany; these are all completely separate and distinct from morality or goodness. The Greeks believed that being good was inextricably tied up with being good at something. You couldn't be "a good thief" or "excellent at cheating." Impossible.
On page 222, he points out that in business, individuals often make excuses for themselves, ethically, because winning, succeeding, outdoing, and prevailing is so important to them. They are obsessed not just with money – because after all, once you get to $100,000 most typical needs should be met, and when you get to $200,000 all needs are met. When a person makes $500,000 in a year, or has two houses and three cars and so on, further acquisitiveness and obsessive interest in having more, more, more is just about comparing oneself to one's peers. If Joe got the Tesla, it's easy for a lot of folks to wonder why they are driving an Acura. If Barbara got promoted, it can make one feel less in comparison.
It's not wrong to want resources. It's not wrong to have as a goal the positive recognition and respect of other people. But money, fame, power, and social status should never be our primary focus. ~ Tom Morris
Indeed, how we feel about where we are in life, and especially, what we have, is based quite a bit on our comparison group. It can be highlighted by going to a place where you are either lower on the social status ranking than others (a posh country club or restaurant) or higher (cruise through a drug neighborhood). You will feel immediately "class-conscious", whereas before it was more invisible. Humans like to compete and win, but that urge is (or is much like) one of the seven deadly sins, if you think about it.
The essence of immorality is the tendency to make an exception of myself. ~ Jane Addams
Tom satirizes this "Look Out for Number One" attitude that is so plaguing American society in this new Gilded Age thusly: "This is a common worry in many business contexts. Morality is noble, but business is business. Our goals have to be met. The bottom line is important. Success has to be attained and then sustained, come what may. …If ethics gets in the way, well, that's unfortunate, but we do what we have to do."
One's intellect and one's ability to look good to one's peers and command a high pay check is enough to make some guys (and quite a few gals, in this time of increasing equality) feel ostensibly great about themselves. They "keep up with the Joneses" or "kick ass and take names." The world is their oyster, as it were. But Morris has this to add: "Philosophers for more than two thousand years have identified the most basic dimensions of human life as: 1) the Intellectual dimension, which aims at Truth; 2) the Aesthetic dimension, which aims at Beauty; 3) the Moral dimension, which aims at Goodness." He goes on to point out a fourth: "Religious philosophers throughout the centuries have added this to the list: 4) the Spiritual dimension, which aims at God." Though I am relatively agnostic and humanistic, I do see that folks find significant succor and satisfaction from religion. And that's fine. Whatever gets you through the night…. His main point is that true success cannot be limited to any one of these four (and there is probably a fifth, emotions such as passion, love, and belonging). He encapsulates with the following:
Overall human excellence involves participating in and flourishing along every basic dimension of human existence. For this reason, morality, or ethics, is inextricably tied to excellence at an ultimate level. The moral dimension is one of the fundamental dimensions of a full and fulfilling human life. It must be cultivated for true excellence to be attained.
I'm impressed with this book for sure. It's insightful and high-minded. It will no doubt help any reader "up their game." I wish some of these unscrupulous people in society – perhaps five to fifteen percent – who cheat, lie, swindle, manipulate, evade, and slip by would read it. But they won't. They are simply people of the lie, they are not interested in personal growth, ethics, love, or vulnerability. They think they have it made, and if you're in their way, better watch out. It's a gross indictment of our society, one that allows persons of this ilk to hide, or even flourish. We can do better. Our values as individuals count, and our collective character as a country is critical as well.
I will pull out a few of the most compelling quotes about success, character quotes, and words of wisdom about development from The Wisdom Archive. It's free and a fantastic quote search engine. I don't think you will find a better searchable quotations database that features values such as wisdom, creativity, fulfillment, meaning, honor, and happiness anywhere.
"The Master said, 'The gentleman understands what is moral. The small man understands what is profitable.'" ~ Confucius
"Principled conscience is how Lawrence Kohlberg, the preeminent theorist of moral development, described the most advanced type of ethical reasoning." ~ David Callahan
"We are the seventh generation since the Declaration of Independence. Can we stand up and tell the world that Americans are ready to transform the way we look at money and the pursuit of happiness?" ~ Bob Kenny
"In matters of conscience, the law of the majority has no place." ~ Mohandas K. Gandhi
"When morality comes up against profit, it is seldom profit that loses." ~ Shirley Chisholm
"Morality regulates the acts of man as a an individual; honor, his acts as a public man." ~ Esteban Echevarria
"You gotta do the right thing." ~ Spike Lee
"What you can do right away is ask yourself questions like these: Are my goals worthwhile and important? Am I living in a way that helps me achieve those goals responsibly/morally? These are questions we should be asking ourselves daily, not just on New Year's and birthdays." ~ Derrick Bell
"If business comes with no moral sympathy, no honorable code of behavior, God help us all." ~ Anita Roddick
"When profits and performance are the measure of true success, old-fashioned ideas about fairness go out the window." ~ David Callahan
"'Being wrong' is something we have not yet learned to face with equanimity and understanding. We either condemn it with god-like disdain or forgive it with god-like condescension. We do not manage to accept it with human compassion, humility and identification. Thus we never see the one truth that would help us begin to solve our ethical and political problems: that we are all more or less wrong." ~ Thomas Merton
"You are what you do." ~ Bill Maher
"To see ethics as a repressive set of rules is to misunderstand terribly the moral dimension of life. Let me put it straightforwardly: The way I understand it, ethics is fundamentally a concern for spiritually healthy people in socially harmonious relationships." ~ Tom Morris
…ethical behavior, responding to the value of another as value, will be reflected in the meaning of a person's life (if not in the value)…. In behaving ethically, we transcend our own limits and connect to another's value as value. The life of the ethical person will have greater meaning; the moral push consists in the fact that his life will have greater worth. ~ Robert Nozick