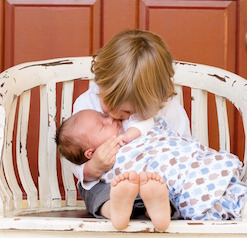 I thought about the question of human nature when I received this snippet of an article from a friend:
"Advocates of capitalism understand, as the classical economists understood centuries ago, that government and social institutions must be designed for the human beings that actually exist—callous self-interest and all."
That thought, from The Mises Institute (a capitalistic/libertarian think tank), is making a debatable point that can be examined to see how fully and completely true it is. I am really wondering how robust and broad of a depiction of human nature that is.
They are positing that human nature is above all marked by selfishness and callousness and greed. And of course, the institute is also a big proponent of libertarianism as a political philosophy, and capitalism as an economic system.
Let's face it, there is jealousy, malice, and gullibility in the hearts of humans. As Tolkien wrote in Lord of the Rings:
"The hearts of men are easily corrupted."
I don't even really need to spend more time in an effort to prove my point; almost everyone knows deep down inside that a certain percentage of human beings grow rotten as they age, and by the teen years they can be a nasty perpetrator of violence. However, it's not all black and white; there lies within each of us the seeds of pain and a kernel of happiness.
---
Disturbing emotions, habits, and propensities is not the last word on "human nature."
People also rescue strangers from burning buildings, give to charity, volunteer, adopt pets, eat vegan, think about morality, help others push stalled cars off of roads, and vote for political candidates who are not shy about saying there is work to be done and it's going to cost money to do it.
To counter the affirmative and exclusive answer to the thesis that human beings are primarily selfish, consider this Fred ("Mr.") Rogers quote:
"We live in a world in which we need to share responsibility. It's easy to say, 'It's not my child, not my community, not my world, not my problem.' Then there are those who see the need and respond. I consider those people my heroes."
Boy, do I love that man! For a person to love a man (Mr. Rogers) he has never met because of the things he does, the things he says, and the values he embodies—that is interesting is it not?
Indeed, for every ten people who are crudely self-interested (not some kind of rarefied, individualistic vigor — just plain selfish pricks) — you have a Mr. Rogers who will share and help and be modest and contented. Jimmy Carter and Dorothy Day are/were real people, and yet humankind has also produced a Donald Trump and a Bernie Madoff.
I myself like to listen to Tenzin Gyatso (the 14th Dalai Lama) and I teach English language acquisition to recent immigrants, but I also am a capitalist for a living and really don't like driving due to the way I feel about the average American driver!
"All for ourselves, and nothing for other people, seems, in every age of the world, to have been the vile maxim of the masters of mankind." ~ Adam Smith
One can see in The Stanford Prison Experiment both that a) human beings can be influenced to do very nasty things pretty easily and b) we can go from nice and calm to activated and edgy pretty quickly. However, there is a belief that people are generally good and neighbors can be counted on in times of social upheaval and natural disaster. It all can be somewhat confusing.
I was very influenced by the late, great historian and civil rights activist Howard Zinn at times in my life. One thing he said on this topic of human nature is telling:
"To be hopeful in bad times is not just foolishly romantic. It is based on the fact that human history is a history of not only cruelty, but also of compassion, sacrifice, courage, and kindness…. The future is an infinite succession of presents, and to live now as we think that human beings should live—in defiance of all that is bad around us—is itself a marvelous victory."
So, I believe it is true to claim that human nature is both self-centered and pro-egalitarian in nature.
We are at once loving and vengeful; petty and magnanimous; enlightened and benighted; caring and obtuse; generous and acquisitive.
There is a parable I think is a bit trite, but contains some real wisdom.
An old Cherokee is teaching his grandson about life: "A fight is going on inside me," he said to the boy.
"It is a terrible fight and it is between two wolves. One is evil–he is anger, envy, sorrow, regret, greed, arrogance, self-pity, guilt, resentment, inferiority, lies, false pride, superiority, and ego."
He continued, "The other is good – he is joy, peace, love, hope, serenity, humility, kindness, benevolence, empathy, generosity, truth, compassion, and faith. The same fight is going on inside you–and inside every other person, too."
The grandson thought about it for a minute and then asked his grandfather: "Which wolf will win?"
The old Cherokee simply replied, "The one you feed."
So, if the answer to the question of whether  human beings are selfish, petty, and vindictive at their core is: "Somewhat; it depends; in a way, yes", the issue to focus on is how we nurture the side of human nature that is loving, cooperative, modest, prosocial, altruistic, empathic, nurturing, and peaceful.
Unfortunately, our leaders and most mainstream media outlets tend to communicate the message being solipsistic and self-aggrandizing and Machiavellian is only natural and it really can't be avoided—the best thing is to protect yourself and gain the initiative on your enemies and rivals.
As a society, we ought to foster one aspect of human nature more than the other at this tumultuous time. Such an impulse is clearly more valuable to society nowadays than a hyperindividualistic, pathologically self-centered way of being.
Indeed, "No one has yet fully realized the wealth of sympathy, kindness, and generosity hidden in the soul of a child. The effort of every true education should be to unlock that treasure" said the socialist activist Emma Goldman in the early 20th century. The psychologist of some renown Abraham Maslow taught that "the human being is so constructed that he pressed toward fuller and fuller being, and this means pressing toward what most people would call good values—toward serenity, kindness, courage, honesty, love, unselfishness, and goodness." 
"Be the change you wish to see in the world." ~ paraphrased, Mohandas K. Gandhi
My main thrust is the question, What is the nature of human nature? Again, the issue to focus on is how we nurture the side of human nature that is loving, cooperative, modest, prosocial, altruistic, empathic, nurturing, and peaceful. This is critical because the Trumps and the Hitlers and the Kenneth Lays and the Xi Jinpings and the Mark Zuckerbergs of the world have left their marks upon it and mustn't be the loudest voices in this chorus of ours.
"No one has ever become poor by giving," Anne Frank said. Rudolfo A. Anaya advises: "Don't just tolerate people, love people. All good flows from that." 
There is little threat that if we observe the Golden Rule, aim for our highest aspirations, or follow the teachings of one's religious icon (e.g., Jesus, Muhammad, The Buddha) that one will be vulnerable to darker aspects of human nature within.
We needn't be so self-protective and guarded. In fact, if we were to embody lofty virtues and good values, it would (perhaps paradoxically) engender that very stance in others.
"Due to our power to symbolize, to delay gratification, and to empathize, we are able to stop our selfish impulses. Such discipline of the imagination is absolutely crucial if we are to live in a truly humane world." ~ Colin Greer
So, in sum, we must bolster and support and nurture the side of humanity that is not selfish and self-centered. This is how change happens, and how people move toward higher levels of self-development and psychological well-being.
"A human being is happiest and most successful when dedicated to a cause outside his own individual, selfish satisfaction," said the revered pediatrician Benjamin Spock. He is referring to humans transcending the darker aspects of their evolutionary heritage.
I am absolutely open to the idea that I have this all wrong. Here is Ossip Gabrilowitsch offering up a spirited dissent:
"As I study the march of the human race through the centuries and try to understand its present status, I am unable to discern any plan leading to a higher fruition here or elsewhere. Cruelty, injustice, lawlessness seem to characterize the nature and actions of man today as much (though possibly in a different form) as they did thousands of years ago. A glance at the unprecedented chaos—political, social, and economic—which prevails in the world at present, teaches us this lesson. It is but the inevitable result of our incurable inability or unwillingness to learn by experience; our lack of generosity, our lack of moral courage—all things as characteristic of the human race today as centuries ago."
I suppose Shakespeare would probably agree.
Perhaps uncharacteristically, I try to be optimistic about this question. When one looks carefully at the nature of human nature, I think there is some evidence for human progress over the years—while there is evidence of a growing depravity and destructiveness toward the planet. Everything ages and dies; perhaps humanity is no exception.
Alexander Pope noted: "'Tis education forms the common mind; Just as the twig is bent the tree's inclined."
We must educate and train and inculcate in boys a very measured sense of power that genetics, testosterone, and most cultures of the world (including American) convey to him. Each two-year-old has dark and grandiose desires to grow up into a powerful and egocentric individual.
Think of the toys! Think how jealous the other kids will be! I want what I want and I need to figure out how to get it!
It's the stuff of moustache-twirling evil villains.
In fact, little Donny Trump was made a millionaire at age 8 by his clever, unscrupulous father. The world would never be the same… Ω
---
I will now entertain the idea of the nature of human nature with some of humanity's greatest thoughts on the subject.
"The superior man understands righteousness; the inferior man understands profit." ~ Confucius
"A society grows great when old men plant tress whose shade they know they shall never sit in." ~ Greek proverb
"Ayn Rand's rejection of the moral code that condemns selfishness as the ultimate evil and holds up self-sacrifice as the ultimate good is a radical challenge to received wisdom, an invitation to a startlingly new way to see the world." ~ Cathy Young
"There are three ways to ultimate success: The first way is to be kind. The second way is to be kind. The third way is to be kind." ~ Fred ("Mr.") Rogers
"Greatness of spirit [is] to bear finely both good fortune and bad, honor and disgrace, and not to think highly of luxury or attention or power or victories in contests, and to possess a certain depth and magnitude of spirit." ~ Aristotle
"Selfish concern for wealth or physical pleasure is of course blameworthy, but the true lover of self is he who seeks that most fitting to his highest nature – the just, temperate, and noble. If all sought for themselves the highest good – virtue – self-love would make for the greatest common welfare." ~ Frank N. Magill
"The ordinary understanding of charity is giving things to others, but as you can see, the Buddhist point of view is that material giving is not necessarily charity. True charity has to do with the mind; giving mentally. The practice of giving is training the mind to overcome miserliness. Miserly attachment is in the mind, therefore, the antidote must also be mental." ~ Lama Yeshe
"Don't complain about what you don't have. Use what you've got. To do less than your best is a sin. Every single one of us has the power for greatness, because greatness is determined by service – to yourself and to others." ~ Oprah Winfrey
"The best way to find yourself is to lose yourself in the service of others." ~ Mohandas K. Gandhi
"The richest man carries nothing away with him but a shroud." ~ French proverb
"Magnanimity is often lived in quiet, simple ways off the radar screen of most of the world. The person who daily endeavors to be a better spouse, parent, friend, or child of God is truly seeking greatness of soul. Indeed, the magnanimous person continuously strives to perfect the virtues in all areas of his life. He is not content with simply being good. He reaches out toward excellence." ~ Edward P. Sri
"Are human beings selfish? I think there is some evidence that we are, but there is ample evidence that we transcend that trait and evince love and caring. The question, really, is what do we want to be?" ~ Jason Merchey
"Property is not essential. But happiness, a love of beauty, friendship between all peoples and individuals is life itself." ~ Laurie Stockwell
"The very same generosity that we extend to the world is the generosity that returns to us — materially, emotionally, physically, and spiritually — and we are each learning this at our pace." ~ Jan Phillips
"Rational calculation is often unselfish. For complex, still poorly understood reasons, some of the most powerful emotions are patriotism and altruism. It remains a surprising fact that a substantial percentage of people are willing at a moment's notice to risk their lives to save those of strangers." ~ Edward O. Wilson
"According to Buddhism, generosity and the act of giving are seen as causes of wealth. But in order to practice generosity and giving successfully, one must first of all have a sound ethical discipline, and certain type of outlook and principles. And that ethical discipline or those principles can come about only if one has the ability to bear hardships and adverse circumstances when confronted with them." ~ Tenzin Gyatso, the 14th Dalai Lama
"My parents never bound us to any church but taught us that the love of goodness was the love of God, the cheerful doing of duty made life happy, and that the love of one's neighbor in its widest sense was the best help for oneself. Their lives showed us how lovely this simple faith was, how much honor, gratitude and affection it brought them, and what a sweet memory they left behind." ~ Louisa May Alcott
"I see three changes as especially connected to the rise in cheating: individualism has morphed into a harder-edged selfishness; money has become more important to people; and harsher norms of competition have spread while compassion for the weaker or less capable has waned." ~ David Callahan
"Hard-working people, and poor, most of them, in worldly goods – but how rich in compassion! How filled with the goodness of humanity and the spiritual steel forged by centuries of oppression! There was the honest joy of laughter in these homes, folk-wit and story, hearty appetites for life as for the nourishing greens and black-eyed peas and cornmeal bread they shared with me. Here in this little hemmed-in world where home must be theatre and concert hall and social center, there was a warmth of song. are human beings selfish? Songs of love and longing, songs of trials and triumphs, deep-flowing rivers and rollicking brooks, hymn-song and ragtime ballad, gospels and blues, and the healing comfort to be found in the illimitable sorrow of the spirituals." ~ Paul Robeson
"Many Americans are unaware of the extent of suffering that has fallen on the bottom 20 percent or so of the population. Many low-income Americans are leading lives of grim and sometimes painful determination, struggling to survive from one day to the next." ~ Bob Herbert
"The honorary duty of a human being is to love." ~ Maya Angelou
"The lover of mankind strengthens men, for he himself wishes to be strengthened; he helps men toward success, for he himself wishes to achieve success." ~ Confucius
"The human contribution is the essential ingredient. It is only in the giving of oneself to others that we truly live." ~ Ethel Percy
"Moral prescriptions inherently conflict with a positive value: the value of personal freedom. There can be no denying or dodging this basic fact. Morality exists precisely to thwart your freedom to act on your selfish desires. That is why we often don't want to do what we should do." ~ Colin McGinn
"The old love of life and nature and the old ways of sharing rather than taking away, of caring for rather than oppressing, and the view of power as responsibility rather than domination did not die out. But like women and qualities associated with femininity, they were relegated to a secondary place." ~ Riane Eisler
"The love of our neighbor in all its fullness simply means being able to say to him, What are you going through?" ~ Simone Weil
"Weapons didn't defeat slavery. Nor did war, nor politics, nor even the Emancipation Proclamation. Slavery fell because it offended the human spirit, broke the human heart, and thus could not stand." ~ Aaron Freeman
"Brotherhood is the very price and condition of man's survival." ~ Carlos P. Romulo
"At nursery school one day, the teacher asked what the children wanted to be when they grew up. Our older son, age 4, said, 'Some days I want to be a fireman, but some days I just want to be a regular dad who stays home and takes care of the kids.' I love to think that the rest of the world will someday think that is a definition of a regular dad." ~ Zipporah W. Collins
What is the nature of human nature? Get my new book and explore this idea further! 
Click below to look up more quotes here on this site, for free, in the Wisdom Archive!